In case you haven't heard yet, last week, American citizen Anwar al-Awlaki was assassinated by a CIA drone strike in Yemen on the order of the President, and approval of a secret White House panel.
There has been great coverage of the alarming consequences of this event from the likes of Glenn Greenwald, Justin Raimondo, Jack Hunter, and Anthony Gregory.  Please take the time to read their accounts, but if you need the Q&D version, watch this: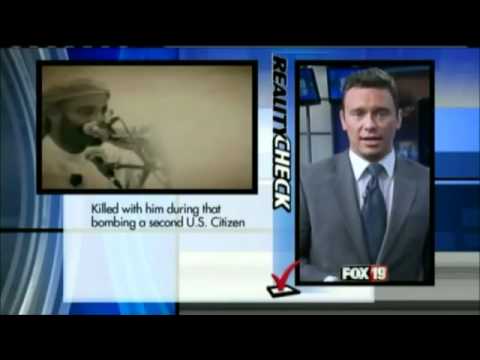 Others have already done a fine job outlining the terrifying precedent set by this 4th Amendment-shredding act, so I won't repeat what's already out there.  What prompts me to write this post are the reactions I have seen from self-styled "Tea Party Constitutional Conservatives," celebrating this wanton violation of not only the US Constitution but the very concept that any law means anything.
There seems to be a concept out there that one can be a so-called "Constitutionalist" and still approve of the President's obvious and undeniable breach of it…as long as that breach involves someone the government has (without evidence!) labeled a "Terrorist."
But wait, surely that's not the disconnect here, because less than 3 years ago, "Tea Party Constitutional Conservatives" were up in arms about a MIAC Strategic Report that warned Missouri law enforcement officials that people displaying support for Ron Paul, Chuck Baldwin, or the End the Fed movement might be dangerous "rightwing extremists."  At the time, the very same "Constitutionalists" that are currently approving of Obama's assassination of al-Awlaki were livid that the government could arbitrarily decide who was a threat without evidence or trial.  So obviously, the "Terrorist" label can't be the deciding factor in their change of mind.
So what makes the difference?  Is it because he's Muslim, or of Arab descent?  Is it because he was not killed on US soil?  We can only speculate.  But in the end, we are all in greater danger as a result of this lawless killing.
Ron Paul pointed out in his recent (brilliant) speech in front of the National Press Club that giving al-Awlaki due process and a trial has nothing to do with favoritism or compassion toward al-Awlaki, or any other criminal for that matter.  After all, was it a mistake of compassion to give Timothy McVeigh or Nidal Hasan trials?
No, because giving them a trial is for the benefit of the rest of us.  Believe it or not, sometimes the government gets it wrong and nabs the wrong man.  And it takes a trial to reveal that error.  If we do away with trials for Arab Muslim Americans living overseas who have been labeled "Terrorists," how long before white Christian Americans living in Missouri meet a similar fate?
It's really not that difficult to understand, if you're willing.  It's just common sense.  It's just the Golden Rule.  Which in it's beautiful simplicity is at the very core of Ron Paul's entire foreign policy.  For a brilliant visualization of this concept, please watch Revolution PAC's latest video: